Small Things.
Happy end of 2021! In years past I've often done a roundup of books read; the last one was 11 years or 6 blog posts ago. It's such a fun project to look back on the year's reading; I've been practicing with Greenlight's Holiday Handsells but this is my longlist. It was a rollercoaster of a year in many ways, and my hard-won total of 42 listed below includes everything from religious instruction to middle grade graphic novels to epic fantasy and climate fiction (and a surprising number of rereads and out of print books), ending with the small classic above. I included a bit about each and this ended up getting kind of long... if you make it through, I've made the covers into buy links in case you'd like to purchase a copy from your local indie bookstore. What stood out in your year of reading?
Little, Big by John Crowley
This book feels like the best kind of dream: a winding story full of interesting sidetracks and hints of deep meaning, where you might encounter a smoky mirror version of your city, your family, your own life. (I actually started reading it nearly ten years earlier, and set it down because it was distracting me from me real life; it was perfect to read over a few days' winter vacation in the new year.). It's set in an American version of Faerie and in an old country house on its border, and in a version of New York City that feels bleakly and magically familiar. It's a tale of love and grief and family and enchantment and everyday happiness, and it casts a powerful spell.
Doodleville by Chad Sell
Sell's Cardboard Kingdom is one of my all-time favorite kids graphic novels; this one is darker and not as epic but certainly winsome.
Fools by Joan Silber
(reread) Joan Silber is top 5 headcanon for me and sometimes I just need to go back to her (I read her newest Secrets of Happiness last year). Interconnected short stories about folks making fools of themselves for God, for each other, for ideas of beauty, heartbreaking and profound in a way that seems to make my thoughts big and quiet.
The Secret Commonwealth of Elves, Fauns, and Fairies by Robert Kirk
One of those "idea is more exciting than execution" books, but it felt necessary after the immersion in faerie of Little, Big. Robert Kirk was a weird 17th century Scottish minister who was really interested in abstract theological style proofs of the existence of localized beings on other planes. Could have used more actual elves, fauns and faeries, but the backstory of Kirk alone in the NYRB edition intro is worth the read.
Piranesi by Susanna Clarke
So glad to have another book by Susanna Clarke, though this is no Jonathan Strange and Mr. Norrell; it's more like Narnia meets Greek classicism meets Memento, and compelling from beginning to end.
An Episode of Sparrows by Rumer Godden
A classic children's novel about poor city kids making a garden despite interfering grownups. Ponderable and recommended. (Look for a second-hand edition as it seems to be out of print.)
Prayer for the Living by Ben Okri
Okri's stories are often like brief thought experiments, but they grow on you like layered musical motifs. I started out skeptical and ended up loving this collection, which is even better after hearing him speak about it.

Black AF: America's Sweetheart by Kwanza Osajyefo
I'm late to this party but: what if Superman was a Black girl? What if all superheroes were Black folks? Action combined with questions of social justice, identity, loyalty, trust, etc. Strong stuff, well done.
Changing Planes by Ursula K. LeGuin
At least one LeGuin a year is my diet; I'm working my way through her backlist in no great hurry, making it last. This one is a clever stringing-together of world building exercises with the premise of a multiverse traveler. Lots of pages marked in my copy for the ideas as well as the writing and the fun.
Allies and Advocates: Creating an Inclusive and Equitable Culture by Amber Cabral
After seeing the author speak at a bookseller conference we read this together and discussed it as a management team at Greenlight, and I think it positively affected our habits, language, and processes.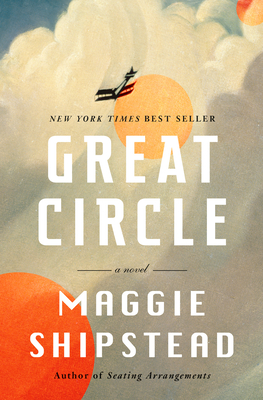 Great Circle by Maggie Shipstead
The blurbs for this book will tell you that it's an epic adventure, which it is—but it's also about the many ways women are punished for their desires: for wanting too much, or too little, or the wrong things, or the same thing as someone else, or not the same thing as someone else. It made me angry in a way that makes you want to get in a small plane and fly as high and as far as you can, which is what some of the women do. Some of them die, some of them are silenced, but some of them fly and some of them love and connect. It's a big, emotion-stretching story and I've found myself giving it as a gift to smart and driven women I know.
Learning to Pray: A Guide for Everyone by Fr. James Martin
I had the chance to work with Fr. Martin as an interviewer on a book event and he is the most delightful person. He's a Jesuit but his audience is far broader (I'm not a Catholic myself) and this gentle and open-ended journey of a book was just what I needed at a rough time this year.
Harlem Shuffle by Colson Whitehead
Reviewed here!
Seek You: A Journey Thgrough American Loneliness by Kristen Radtke
Kristen Radtke is an awesome Brooklyn neighbor so I sought out this book to read before her event this summer; it turned out to be the best combination of a thoughtful essay collection and a beautiful, stylish graphic novel. Its subject is loneliness, but I found it more meditative than depressing (though there are disturbing passages), with the personal and the statistical intertwined in amazing ways that expanded my idea of what graphic nonfiction can do.
Catalog of Unabashed Gratitude by Ross Gay
(reread) I'm counting Ross Gay among the spiritual writers I read this year, though there's technically no mention of God in his books; just a deep, unexplainable joy that comes out of close observation of the beautiful and broken world. Worth picking up (along with The Book of Delights) at any low -- or high -- moment in one's life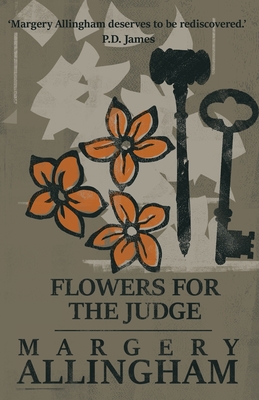 Flowers for the Judge by Margery Allingham
This is a book in a mystery series written in the 1940s starring detective Albert Campion, which I like to read for the sheer opacity of the cultural milieu in which it takes place -- unlike Agatha Christie it hasn't been updated for modern readers, so while everyone speaks English it's like reading about an alien civilization where rules around hats and calling cards are never stated but deeply important. Pleasantly baffling if you like that sort of thing. (This cover is not the one I read, but the edition I have from Felony & Mayhem Press is out of print.)
Superman Smashes the Klan by Gene Luen Yang
This kids graphic novel involves ordinary mortals standing up to anti-Asian racism while Superman deals with his own immigrant/other identity. It's interesting that this and the following (Nubia) are based on storylines and characters from DC comics that are decades old but have been sort of forgotten, made contemporary by new writers
Nubia: Real One by L L McKinney
This graphic novel reimagines the Black teen Wonder Woman in a contemporary setting that includes both BLM protests and sexual harassment and has really great dialogue writing.
Farthest South by Ethan Rutherford
Full disclosure: Ethan a good friend and former bookstore coworker so I was predisposed to like his book, and luckily it came through. The stories are often a sort of domestic uncanny -- bedtime stories that come true, childless couples making eerie bargains for their future offspring, etc. His sense of undefinable (but almost delicious) dread is always really well done. The best story I think is about a pre-teen girl visiting a public pool and encountering some older kids who sort of lure her into a semi-encounter with a ghost, but it's ultimately ambiguous who has the power and who is a threat.
On Juneteenth by Annette Gordon-Reed
An incredible, eye-opening work of history, disguised as a slight novella-length essay. I'm humbled by my first encounter with Annette Gordon-Reed and now hope to read more of her more magisterial works.
Pizzaz by Sophy Henn
The pitch-perfect graphic novel confessions of nine-year-old girl with a fabulous / embarrassing name and fabulous/embarassing superpowers. I read this before giving it to my own nine-year-old because it reminded me of her.
Diary of an Awesome Friendly Kid by Jeff Kinney
This book is like that last Seinfeld episode where you realize what terrible people they've all been all along; in this case shifting the narrator to the sidekick of the Diary of a Wimpy Kid hero makes you realize what a jerk that kid is.
Radical Happiness: Moments of Collective Joy by Lynn Segal
I wanted so much from this book, and held on through the months it took me to get through it, as the writing is a mix of academic jargon and cultural namedropping... I did mark some pages and underline some things and I feel grateful for the context of (especially women's) revolutionary movements in the later 20th century, but I wanted there to be more about, you know, moments of collective joy.
Interior Chinatown by Charles Yu
Charles Yu is a brilliant and lovely person as evidenced by that one time I met him on Zoom, and I finally got to his justly-famous book. It's a deceptively quick read, structured like a film script, and I read it thinking about his comment that his early watching of Loony Tunes means he can never NOT be thinking of stories as meta-stories, and grateful for the proliferation of perspectives on American stories available to us as readers.
Phase Six by Jim Shepard
I'll read anything Jim Shepard writes, even if it's a super-grim pandemic novel (okay all of his books are super grim). Submitted to his publisher in February 2020 (according to him at this event), this is the best and worst writing about human hubris and human nobility filtered through a very familiar horrorshow.
The Left-Handed Booksellers of London by Garth Nix
Sometimes as a book nerd you need some pure fun and this is it. Obviously booksellers as heroes is a winner, and this book also offers magic battles, mystery solving, and slightly genderqueer 1980s London romance. And the bookstores are actually slightly realistic in their quirky backend logistics but not so much it felt like work. Wish I could have put this in every bookseller's Christmas stocking.
A Visit from the Goon Squad by Jennifer Egan
(reread) I reread this in preparation for The Candy House, and boy does it hold up, though some things definitely land differently 10 years after the original publication.

The Candy House by Jennifer Egan
Saving the review of this one for closer to the April 2021 publication date (but you can preorder it now)!
The Inquisitor's Tale by Adam Gidwitz
This came home from the library intended for the kid but I grabbed it instead... it's a great medieval story, beautifully structured, and an examination of faith and destiny and tolerance I'd compare favorably to G. Willow Wilson's The Bird King which is one of my favorites.
Let There Be Light: the Real Story of Her Creation by Liana Finck
Another one I didn't expect to fall for as hard as I did -- Liana Finck's female God (very much the Jewish Old Testament God from Genesis through Abraham or so) as told through loosely drawn graphic novel panels is believable, thought-provoking and maybe even endearing. (Forthcoming in April)
Appleseed by Matt Bell (reviewed here)
Reviewed here!
Bewilderment by Richard Powers
Reviewed here!
Five Tuesdays in Winter by Lily King
I devoured this seemingly quiet short story collection in less than two days and I'm still asking myself why. Lily King's stories of class, family, feminism and yes, love will just sneak up on you like that. From a bookstore owner falling unwillingly in love, to a teen nanny discovering that beautiful rich boys aren't nearly as interesting as her Jane Eyre fantasies, to a tiresome old man raging against the world at his granddaughter's hospital bedside, these are by turns charming, infuriating, and obsession-worthy characters. And I love a short story collection that might actually satisfy both the readers who like happy endings and the ones who don't.
Shadowshaper Legacy by Daniel Jose Older
I discovered Shadowshaper (the first in this series) as a galley in maybe 2015 and was obsessed; it's such a perfect Brooklyn urban fantasy, and was also part of my education in structural racism and resistance. I finally got ahold of the third book and kind of wish I'd read them all together; the characters are still compelling but I'd kind of lost the thread. Older is still one of the most insightful fantasy writers I know of and I'll always read whatever he's got.
The Everybody Ensemble by Amy Leach
Reviewed here!
Wearing God: Clothing, Laughter, Fire, and Other Overlooked Ways of Meeting God by Lauren Winner
As the title suggests, a book of better metaphors, with a lot of passages underlined in my copy. (You can see the description in the link but this one is also out of print; I got my copy through Biblio after it was recommended to me.)
Howl's Moving Castle by Diana Wynne-Jones
Finally got to reading this after years of loving the Miyazaki filmed, and promptly bought several more copies as gifts; it's the most satisfying fantasy, with bonus points for lots of reasons why becoming an old lady is actually a kind of freedom.
Shark Summer by Ira Marcks
A graphic novel about kids having their own coming-of-age around the filming of Jaws; well done.
Sharks in the Time of Saviors by Kawai Strong Washburn
I've described this to myself as a Chosen One story if the chosen one were a low income person of color with no mentor to teach them and no clear enemy to fight. It's both awe-inspiring and bleak, as a Hawaiian family deals with having one of their own connected to the deep old magic of the islands, but nothing goes very well for any of them. The writing is so beautiful though.
Graceling by Kirstin Cashore
I'm late to this party but this was so fun -- adventure, romance, magic, check check and check.
Sea of Tranquility by Emily St. John Mandel
Saving my review of this one until closer to the April publication date (but you can preorder it now)!
Small Things Like These by Claire Keegan
Recommended to me by the inestimably wise folks at Three Lives, this book became my Christmas Day reading, and I am grateful for it. Set in a small town in the shadow of a convent in 1980s Ireland, it was full of beautiful sentences about ordinary people and made me think about privilege and ethics in a way that was both uncompromising and hopeful. May the year be full of the small things we can do for each other, especially the ones that turn into big things.
Lumberjanes: Birthday Smarty by Shannon Watters & Kat Leyh
The annual Lumberjanes graphic novel in my Christmas stocking. Janes forever!